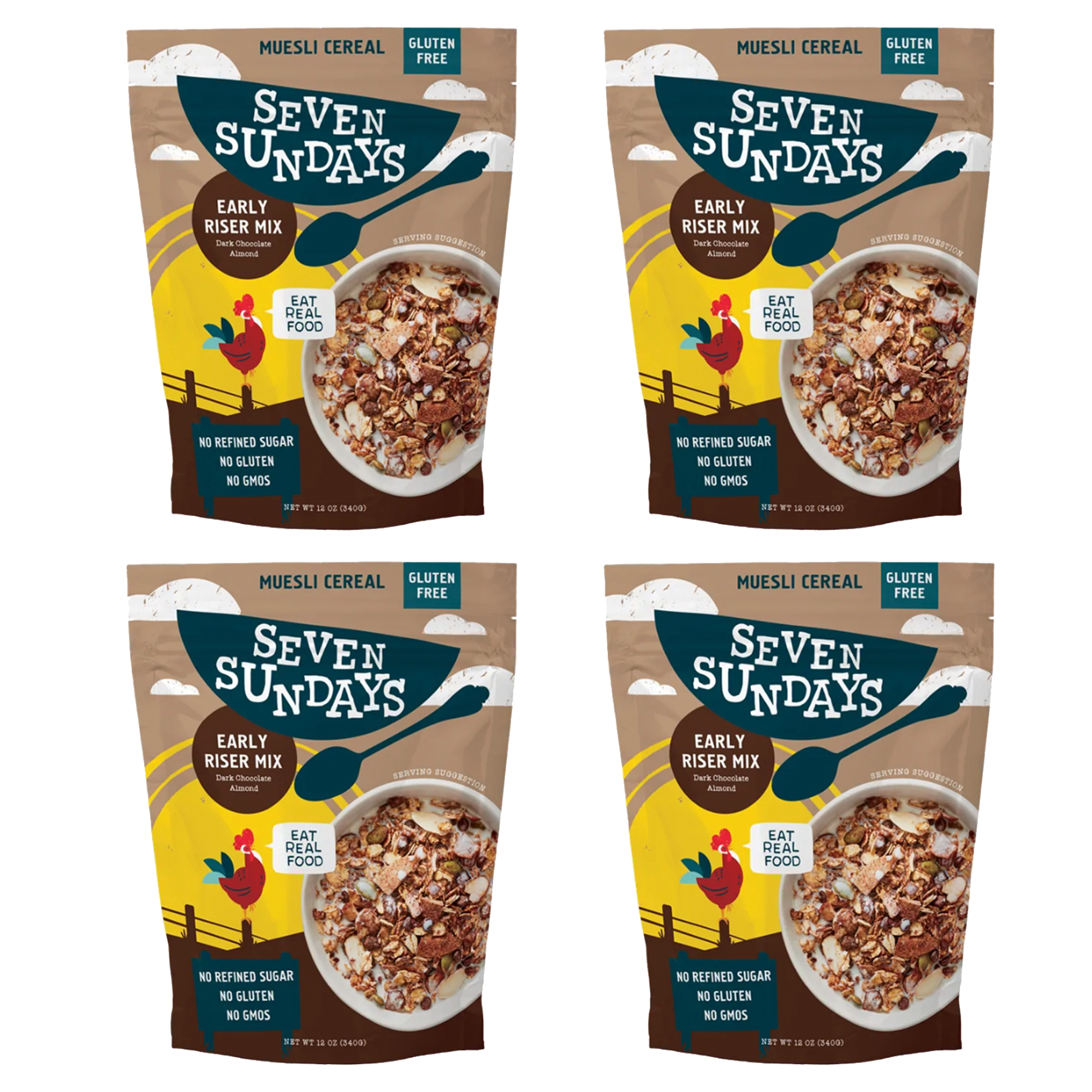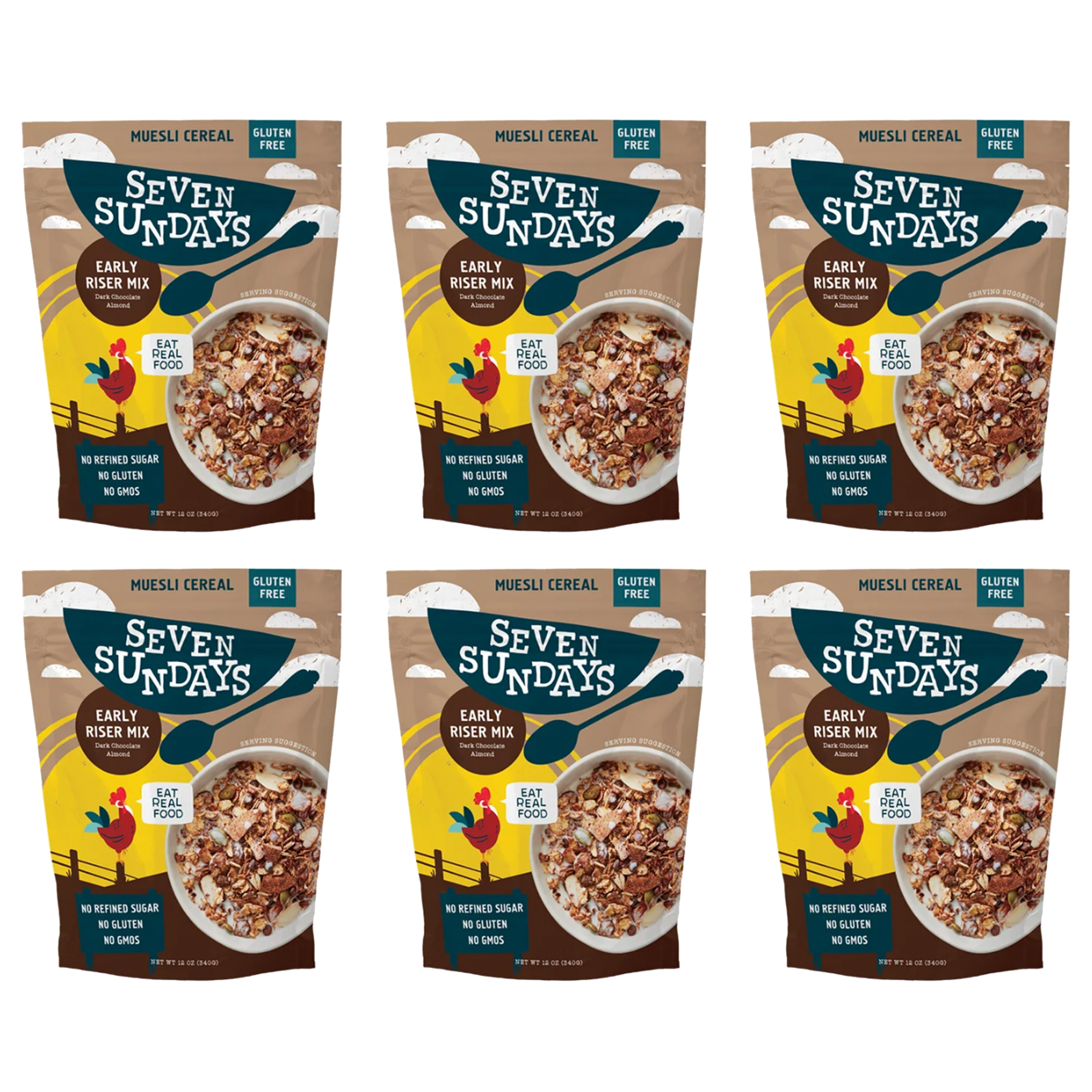 Early Riser Dark Chocolate Muesli
A love of dark chocolate and the quiet early morning hours before the kids are awake was the inspiration behind our Early Riser Mix. We recommend eating straight out of the bag with cold milk at ANY time of day. 
Gluten free oats, dates (dates, rice flour), sorghum flakes, dark chocolate (coconut sugar, coconut liquor, cocoa butter), almonds, coconut, cocoa powder, pumpkin seeds, pure vanilla extract, cinnamon.
Tree Nuts. Made on equipment that also processes sesame and soy. May contain pit or shell fragments.