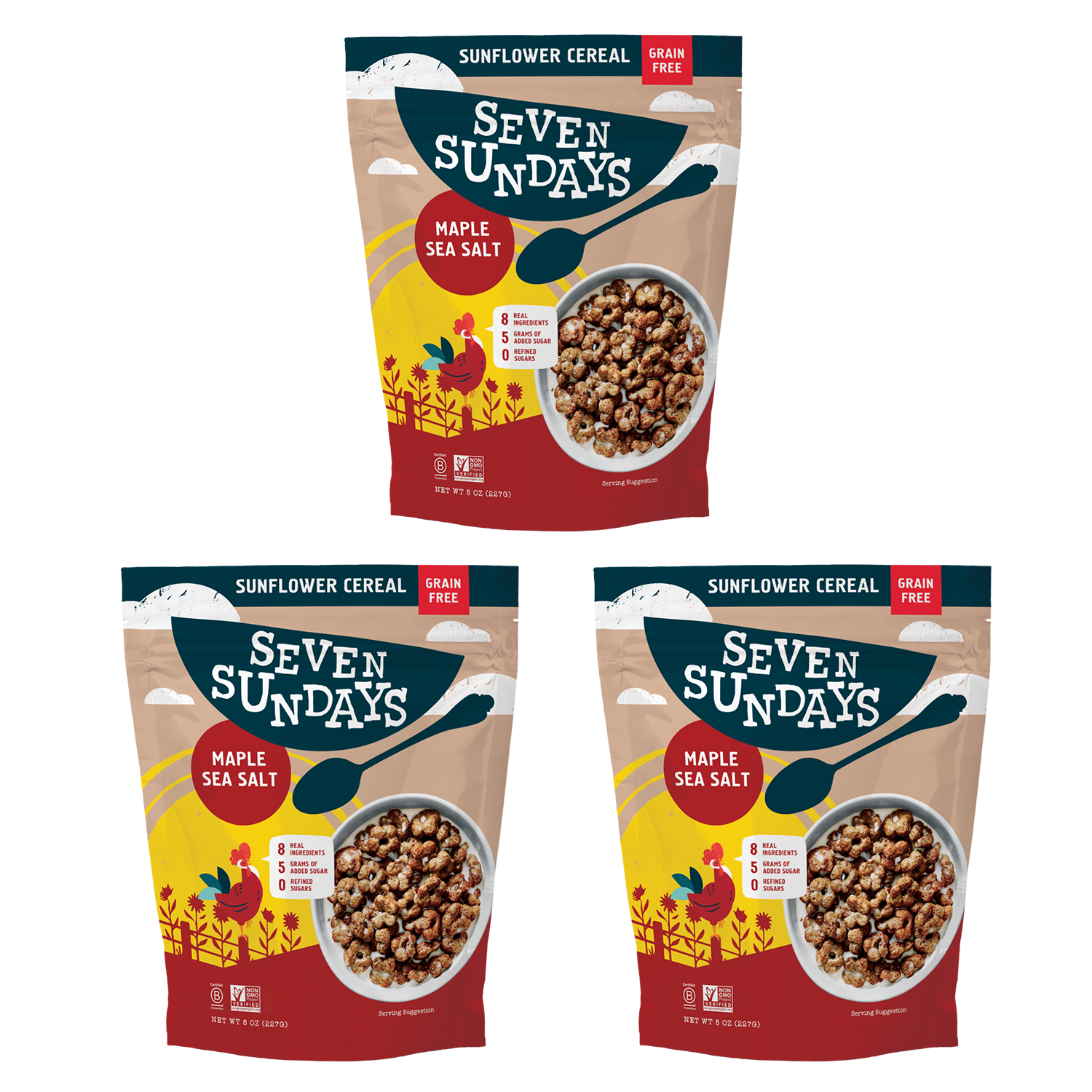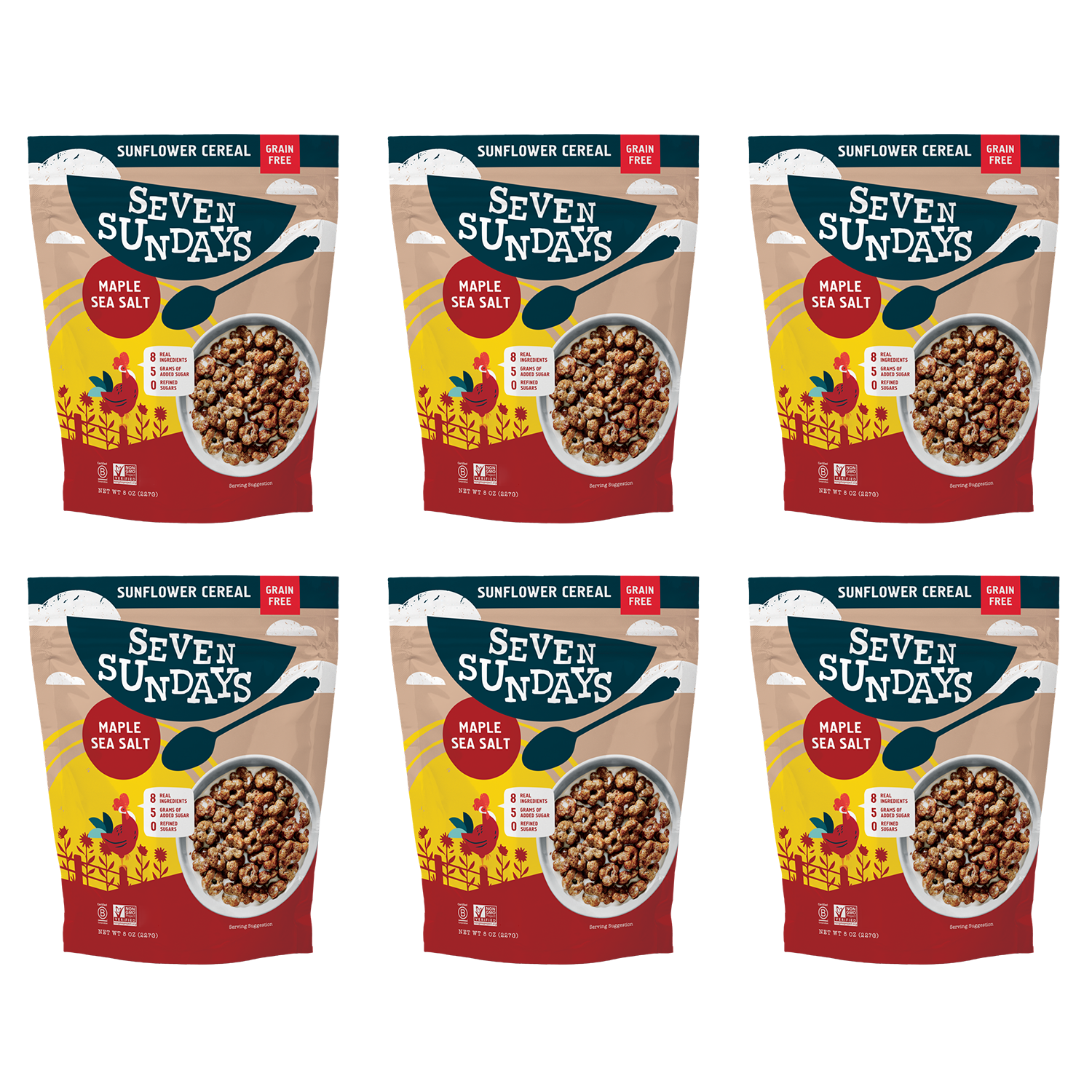 Maple Sea Salt Sunflower Cereal
A (real) mapley salty sweet treat? Load me up, buttercup.

Our Sunflower Cereal has nothing but real food in it – no magic, no tricks, no kuckoo. It has a pretty cool story too that starts with upcycled sunflower seeds that are high in protein and fiber, so it's not only good for you, it's good for the darn whole planet. 
We've got a real pet peeve with "maple flavoring." Seriously, don't mess with the real deal. In our newest Maple Sea Salt Sunflower Cereal, you will taste warm vanilla, a distinct note from the maple trees in northern Minnesota. As for the pinch of sea salt, 'you are welcome' to the 98% of the population that likes a salty-sweet treat.

Cassava, Sunflower Protein, Maple Syrup, Coconut Oil, Dates, Maple Sugar, Vanilla Extract, Sea Salt
Made on equipment that also processes wheat, dairy, soy tree nuts. Please check the allergen statement on your bag for the most accurate information.