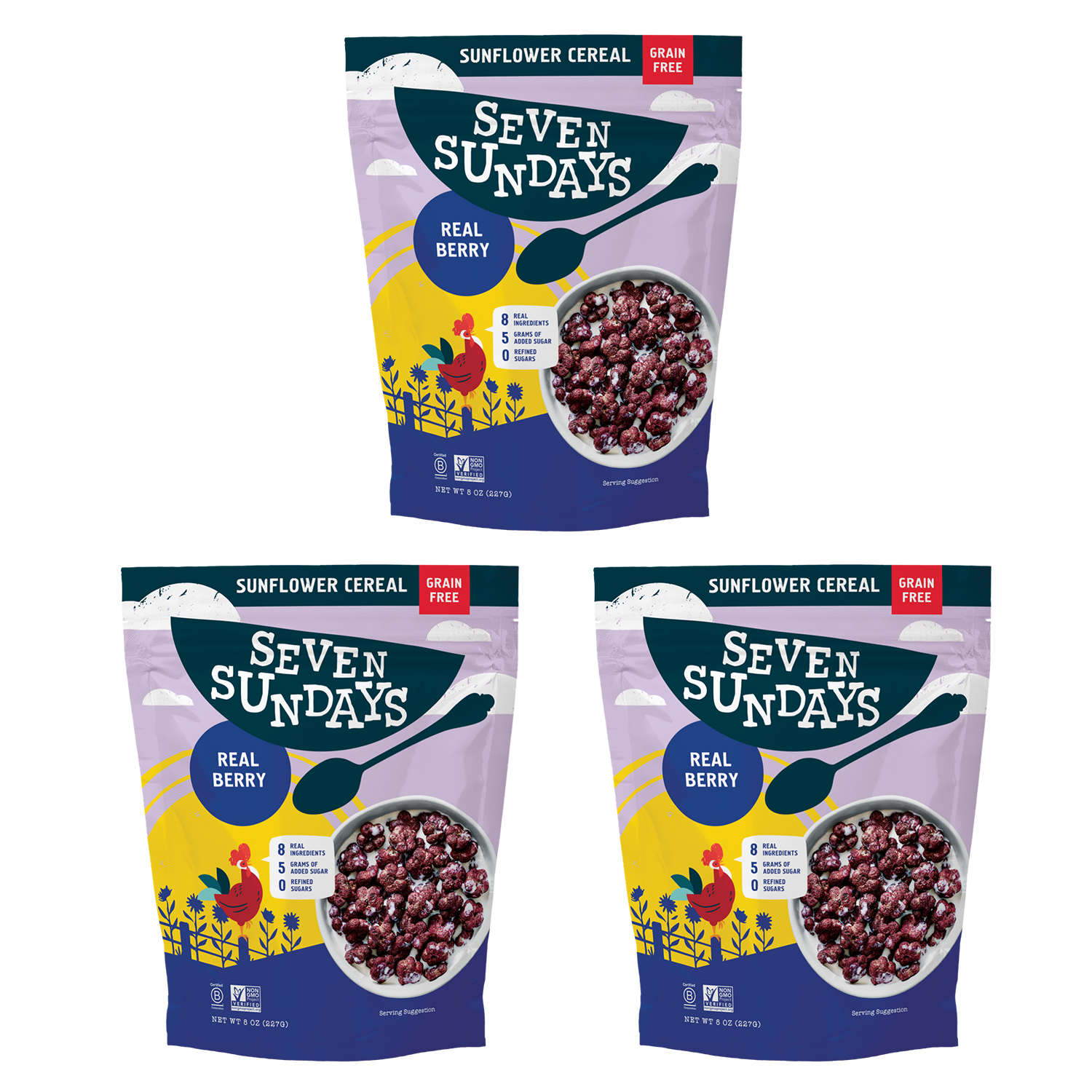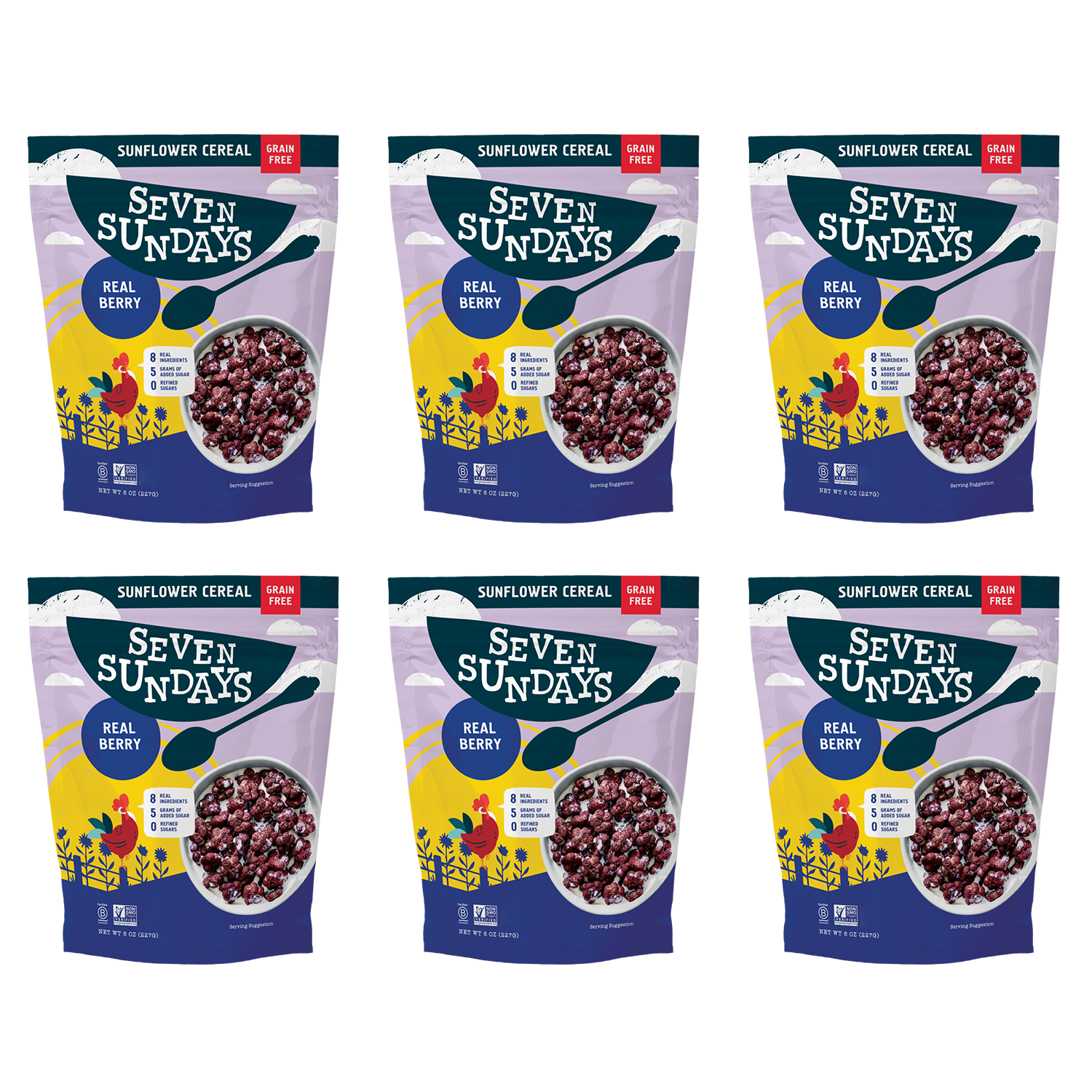 Real Berry Sunflower Cereal
A berry cereal made from real berries? Yes please. 
Our Sunflower Cereal has nothing but real food in it – no magic, no tricks, no kuckoo. It has a pretty cool story too that starts with upcycled sunflower seeds that are high in protein and fiber, so it's not only good for you, it's good for the darn whole planet. 
A fruity cereal made with…fruit? It sounds unreal, but it is very much real. Our crunchy Berry Sunflower Cereal is made with actual strawberries and blueberries and lightly sweetened with organic maple syrup from Northern Minnesota. Time to kick the "froot" to the curb.
Cassava, Sunflower Protein, Maple Syrup, Coconut Oil, Strawberries, Blueberries, Vanilla Extract, Lemon Extract


Made on equipment that also processes wheat, dairy, soy tree nuts.