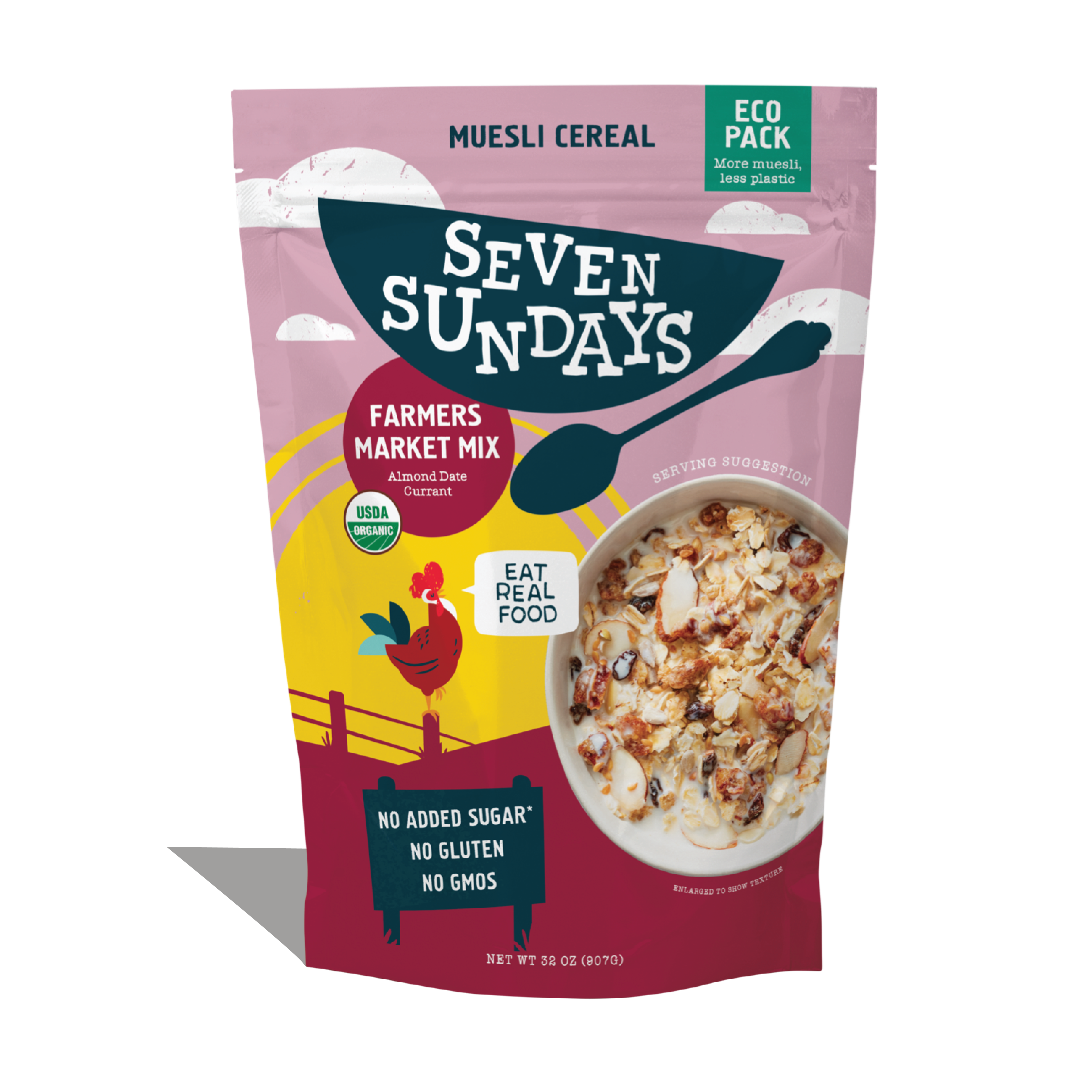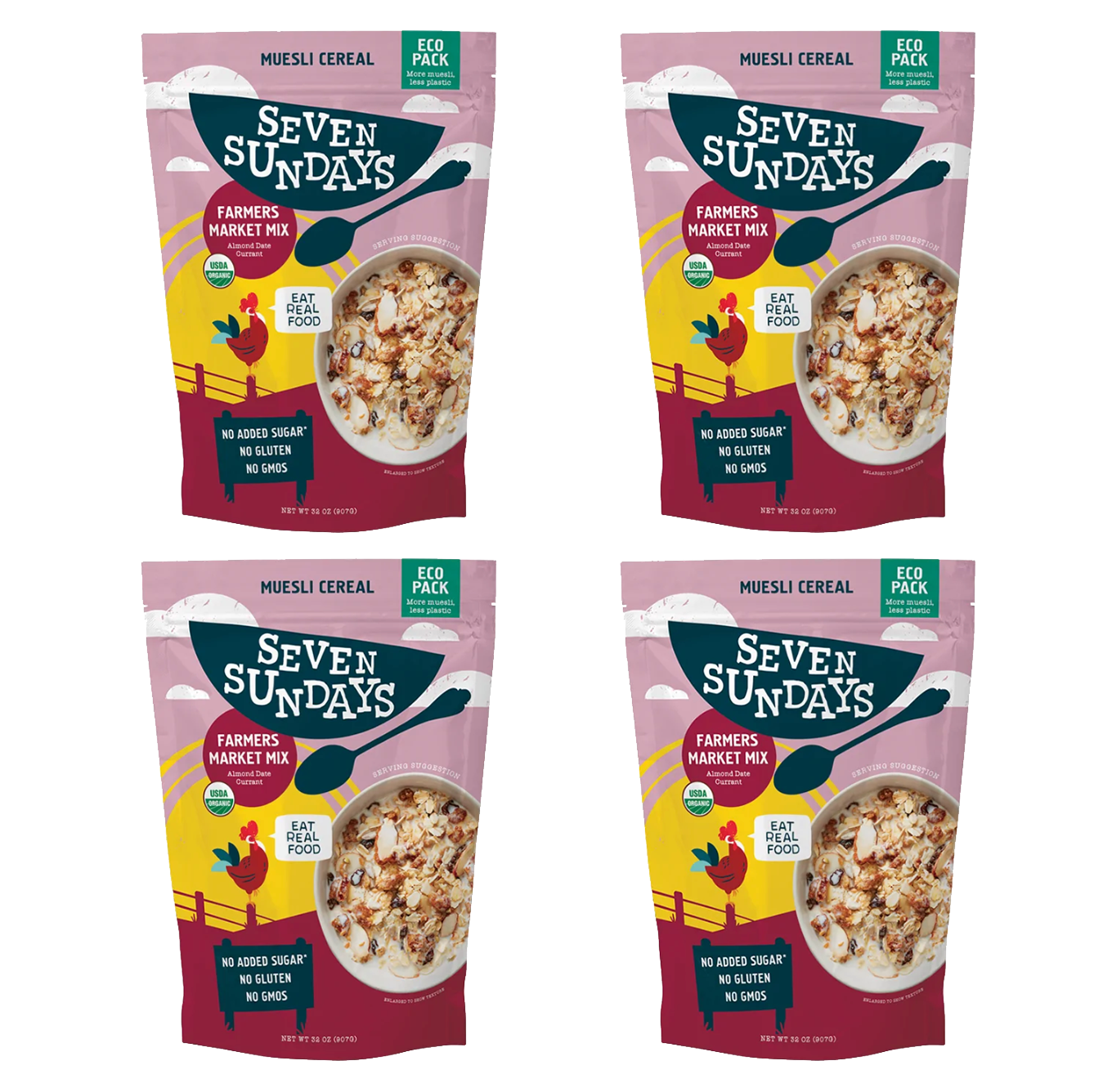 32oz Organic Farmer's Market Almond Date Currant Muesli Eco-Pack
The Farmers Market Mix is a nod to the humble beginnings of Seven Sundays, waking up before dawn to set up our market booth and sling muesli. Inspired by the family farmers at the market as well as many of our organic growers, this mix is packed with organically-grown small grains like oats, buckwheat and sorghum and sun ripened California fruit & nuts.
Organic gluten free oats, organic dates (dates, rice flour), organic buckwheat, organic almonds, organic currants, organic sorghum flakes, organic flax seeds and organic sunflower seeds


Tree Nuts (almonds, coconuts). Made on equipment that also processes sesame and soy. May contain pit or shell fragments.