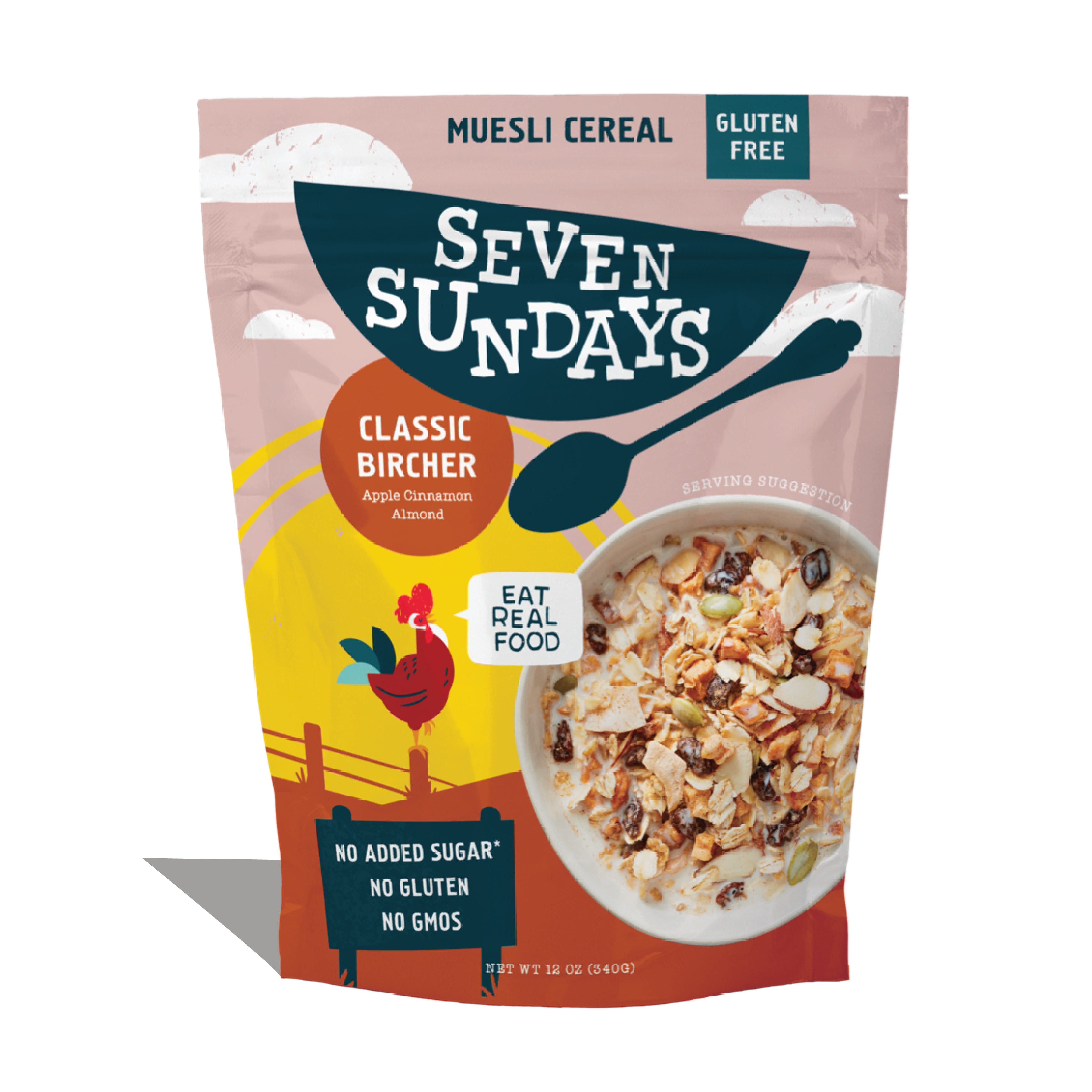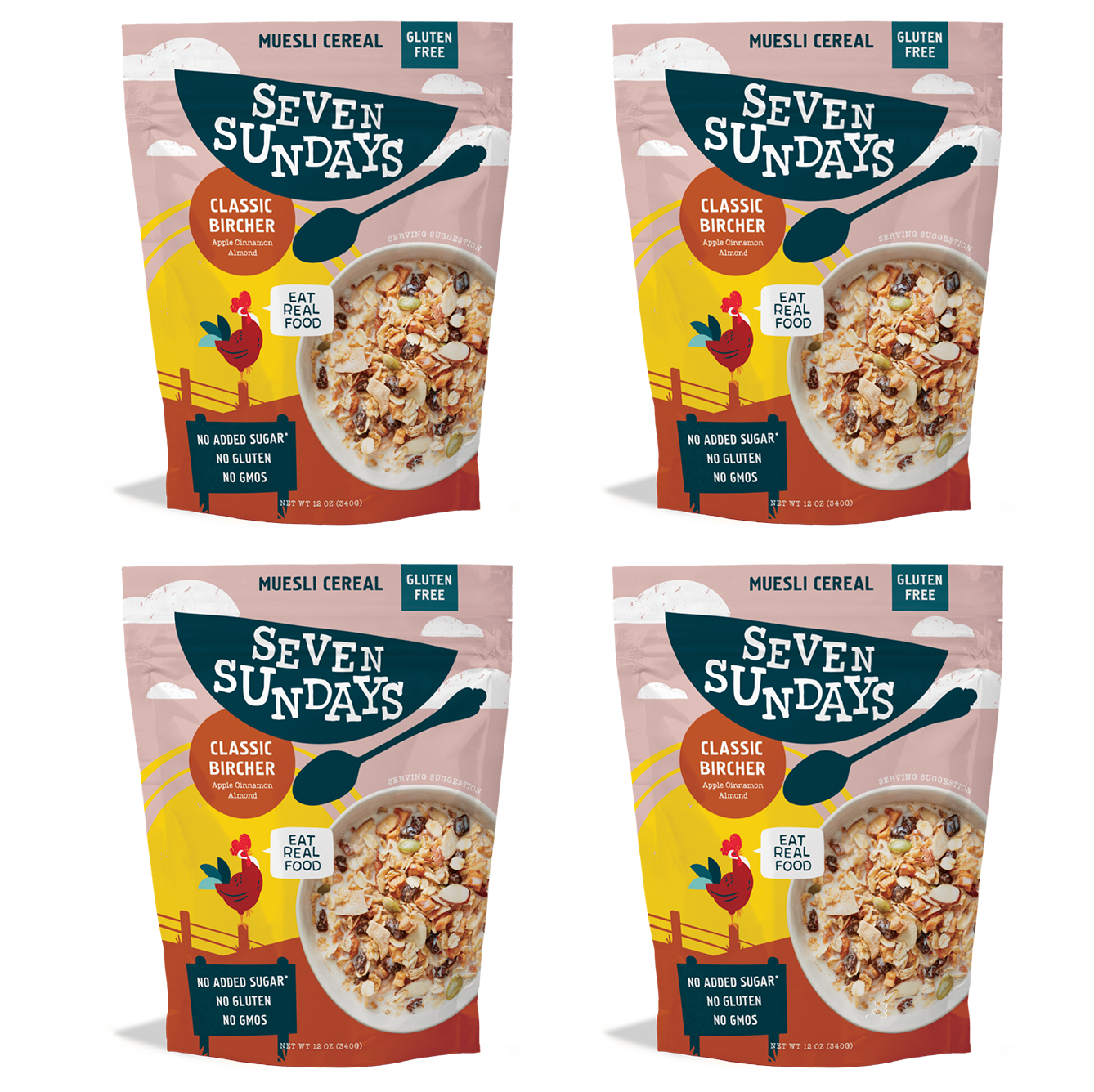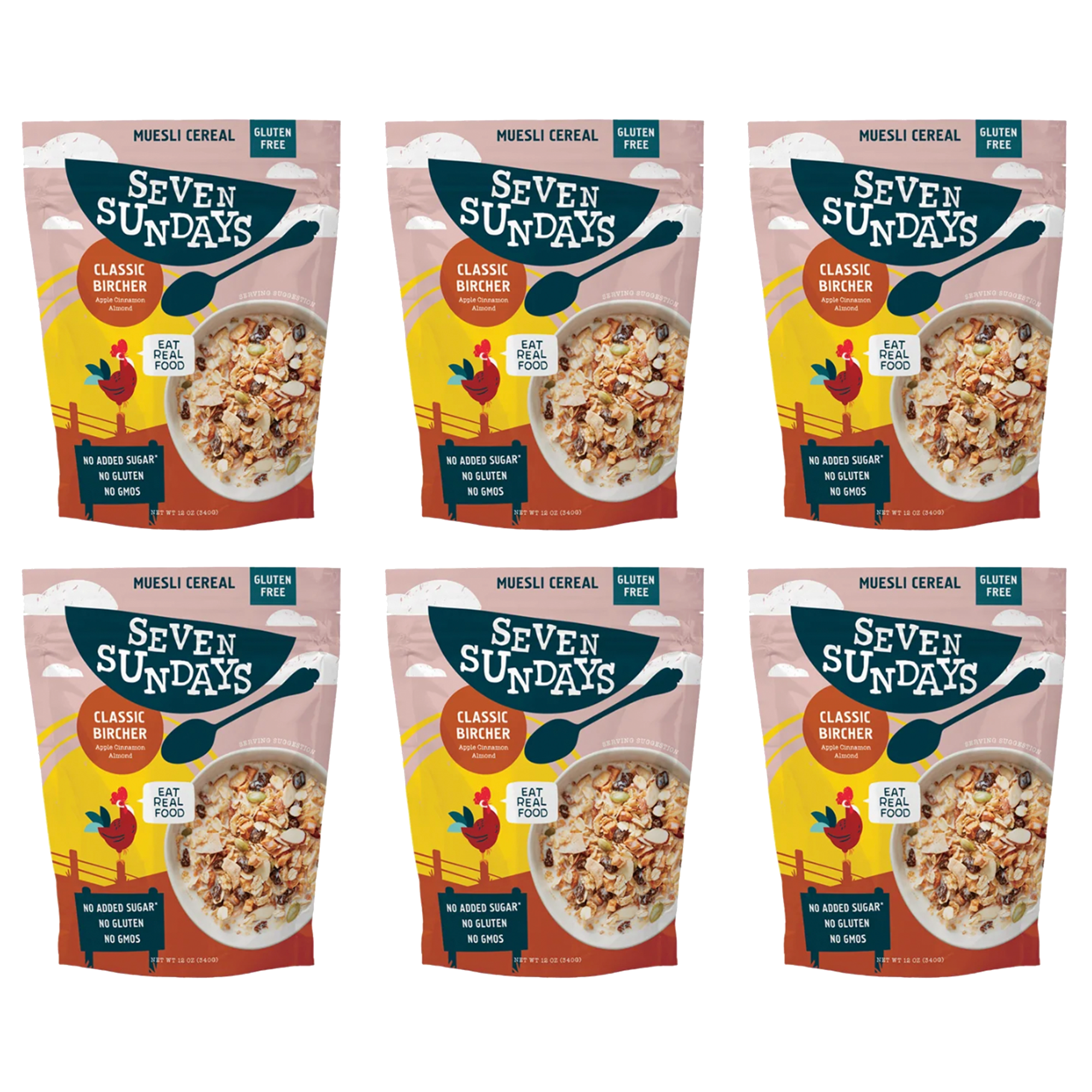 Classic Bircher Apple Cinnamon Muesli
Named after the Swiss inventor of muesli Maximilian-Bircher Benner, the O.G. real foodie, the Classic Bircher Mix is a fresh take on a century-old breakfast classic.
Gluten free oats, sorghum flakes, buckwheat groats, almonds, dates (dates, rice flour), currants, unsweetened coconut chips (no sulfites), pumpkin seeds, apples, sunflower seeds, flax seeds, cinnamon and cardamom.
Tree Nuts. Made on equipment that also processes sesame and soy. May contain pit or shell fragments.