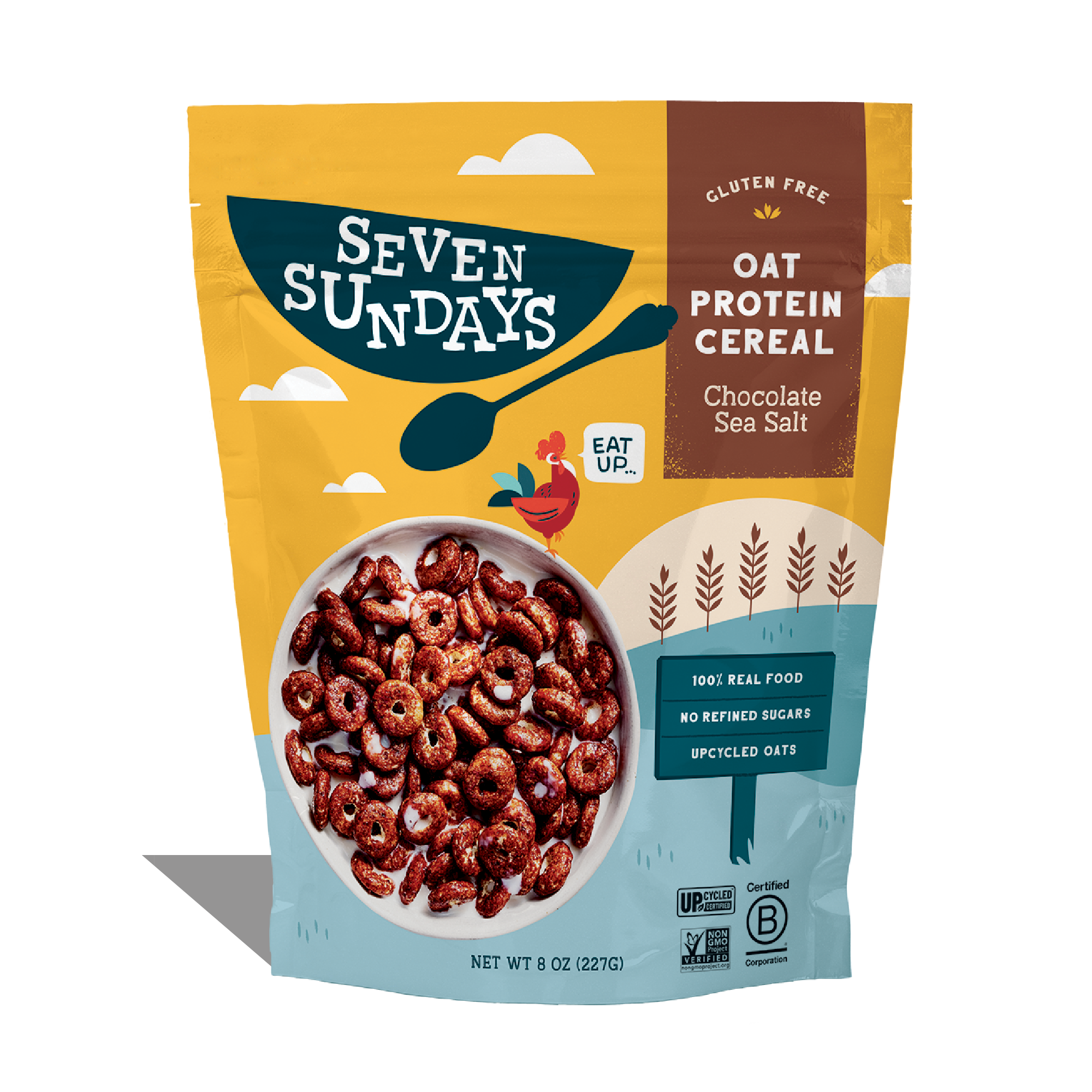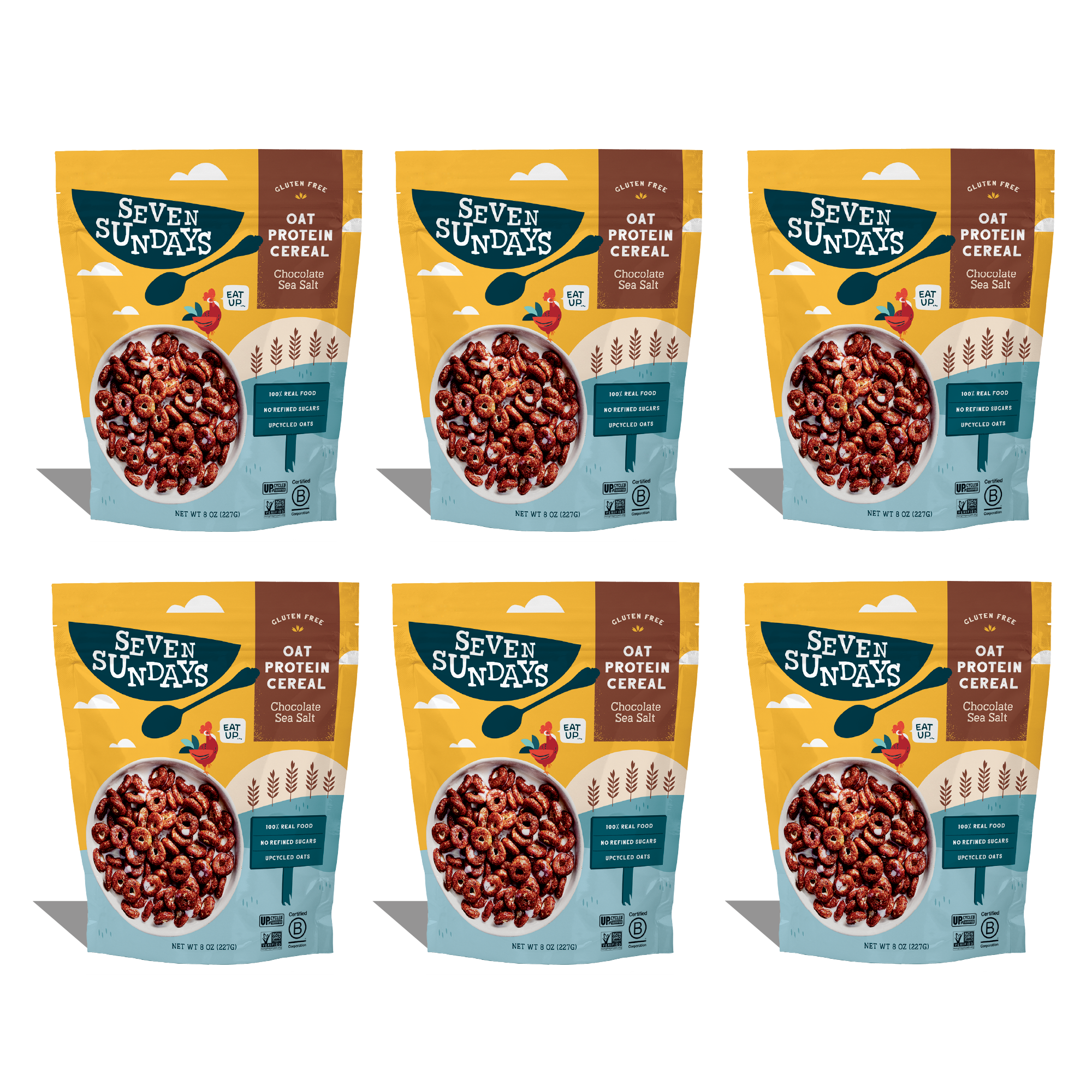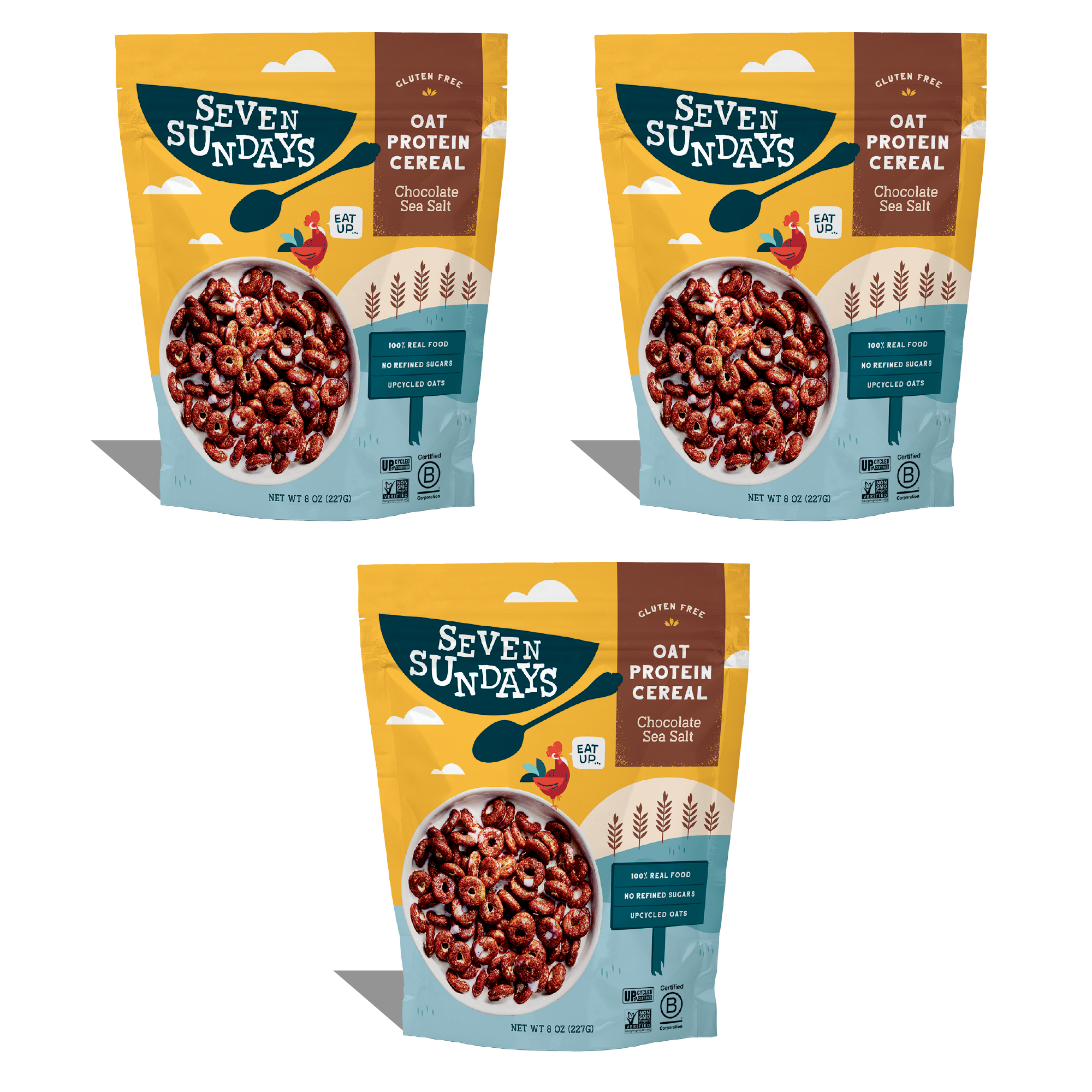 Chocolate Sea Salt Oat Protein Cereal
A chocolate cereal with only 1g of added sugar? Fill me up.  
Our Oat Protein Cereal is the first of its kind made with upcycled oats from oat milk production and real simple ingredients found in our kitchen. Even better—our upcycled oat protein has 3x the protein and 2x the fiber as the whole oat. It's good for you and the darn whole planet. 
Real indulgence, our Chocolate Sea Salt is coated in rich cocoa, subtly sweetened with California Medjool dates, toasted in coconut oil, and finished with a sprinkle of sea salt. Dessert for breakfast or breakfast for dessert? I'll have both.


Upcycled oat protein, upcycled non-GMO corn, cassava starch, dates, coconut oil, cocoa powder, coconut sugar, vanilla extract, sea salt
Processed in a facility that also processes dairy, wheat, tree nuts, sesame and soy. Please check the allergen statement on your bag for the most accurate information.