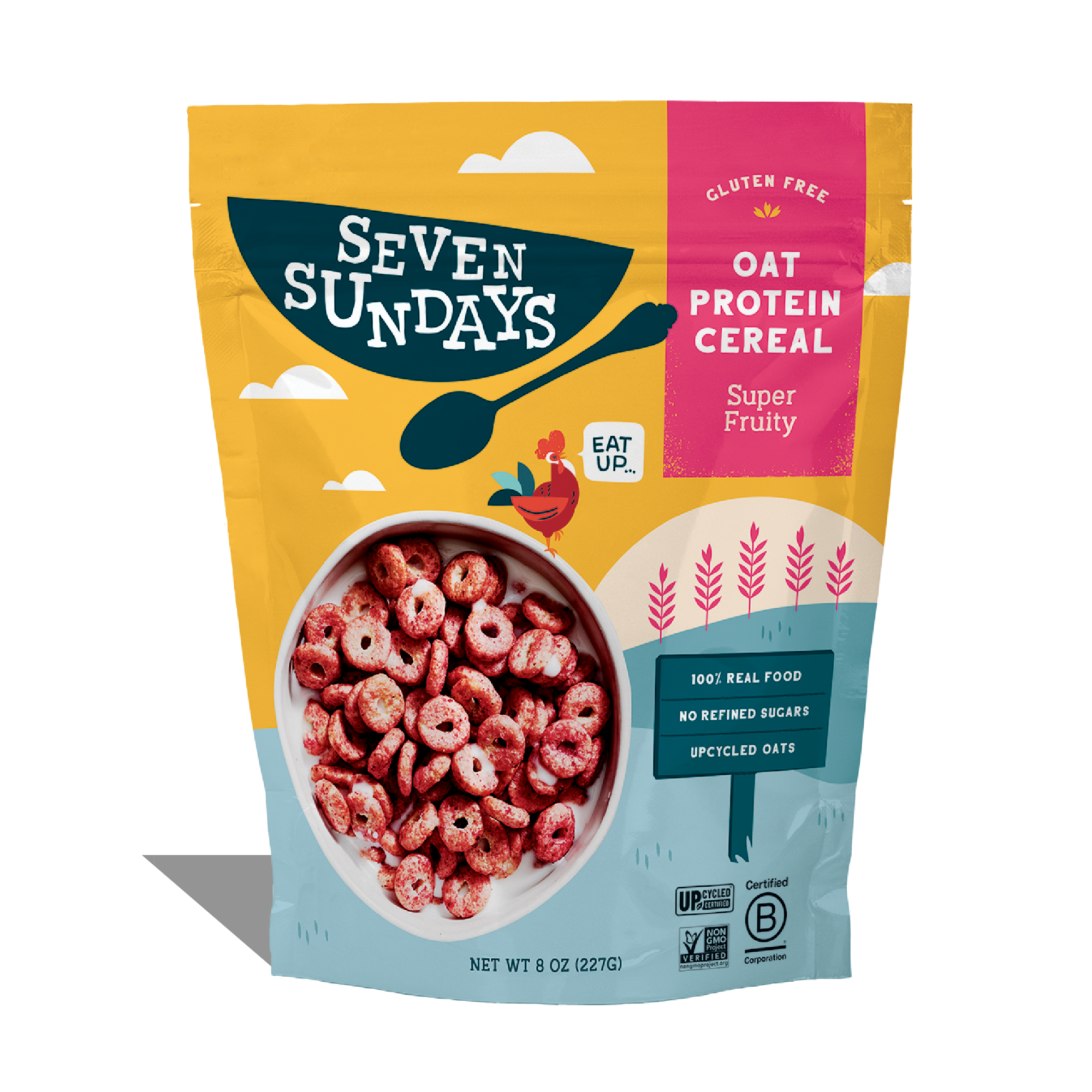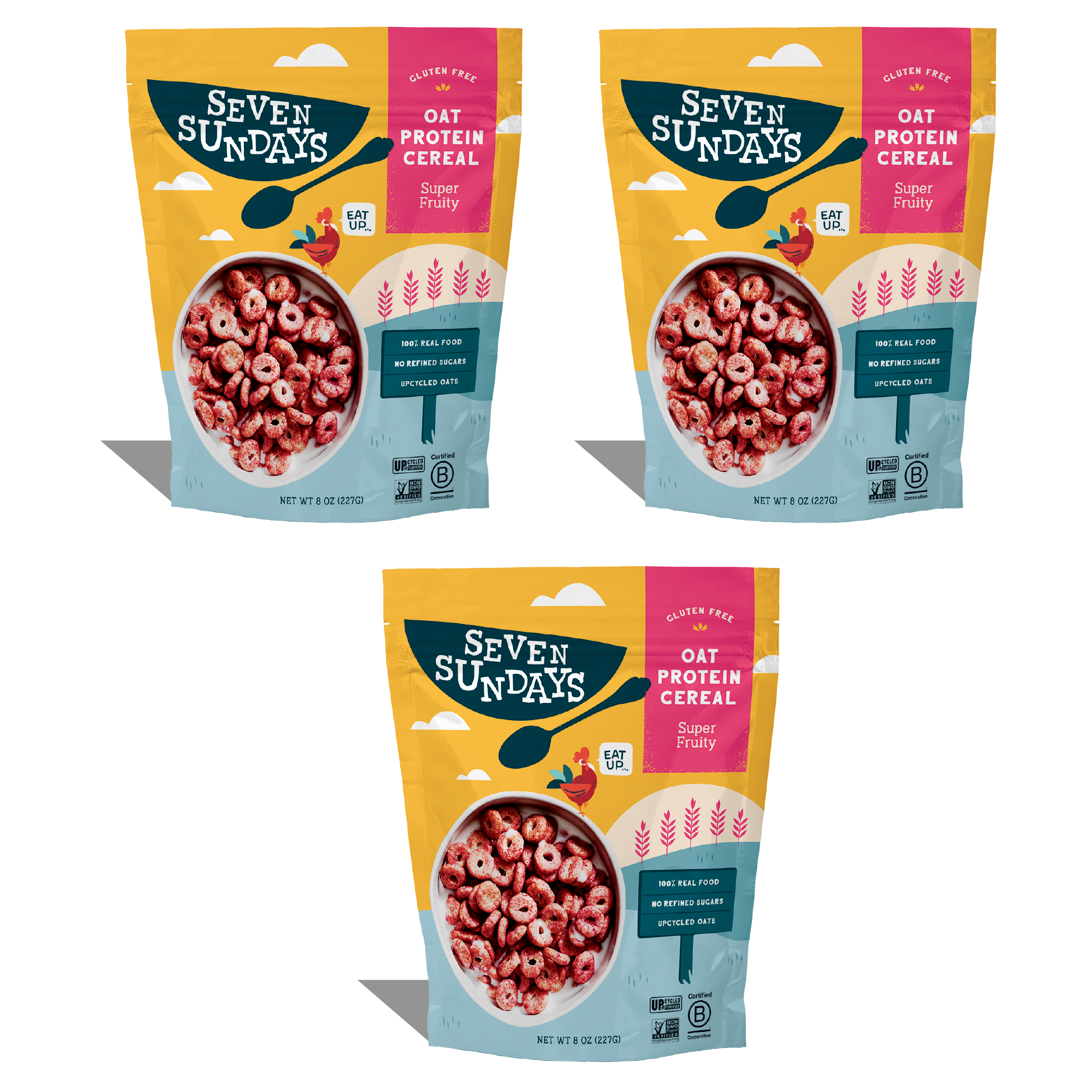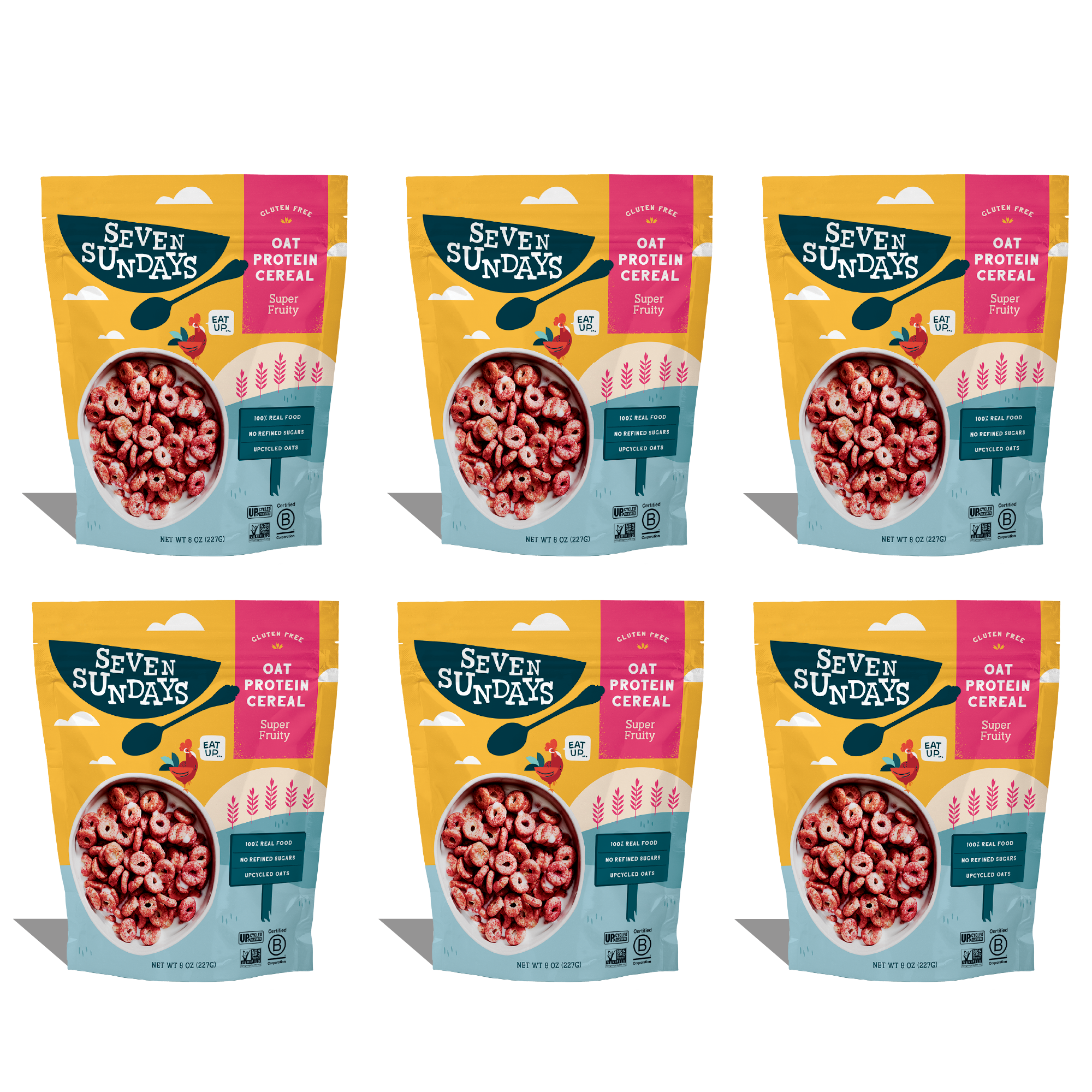 Super Fruity Oat Protein Cereal
No magic, no tricks, this is your new favorite real cereal mix. 
Our Oat Protein Cereal is the first of its kind made with upcycled oats from oat milk production and real simple ingredients found in our kitchen. Even better—our upcycled oat protein has 3x the protein and 2x the fiber as the whole oat. It's good for you and the darn whole planet. 
A nod to your favorite fruity childhood cereal, Super Fruity is made with real Michigan tart cherries and strawberries, brightened with pure orange and lemon extracts, a blush of beets (just for color), and toasted in coconut oil. Real fruit just tastes better. Dontcha know?  
Upcycled oat protein, upcycled non-GMO corn, cassava starch, maple syrup, coconut oil, real fruit powder (cherry, strawberry), orange extract, lemon extract, beet powder, sea salt
Processed in a facility that also processes dairy, wheat, tree nuts, sesame and soy.